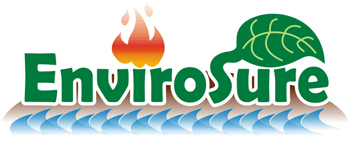 EnviroSure™ where sustainability and technology come together.
ENVIRONMENTAL PROFESSIONAL INDEMNITY INSURANCE
EnviroSure core business is creating high calibre products for our clients, who are in professional disciplines associated with environmental and natural resource management, water /waste water, planning and sustainable development.
Our service provides clients with a choice of correct insurance product and premiums.
Whether a company is small or an association, the EnviroSure team works towards meeting your needs. Our experience in dealing with underwriters and presenting our client's business in the most appropriate light is to your advantage and produces the most competitive premiums, along with the most efficient and cost effective methods of service and claims delivery.
In addition to the above, EnviroSure is built on a "service" philosophy. We work with our clients and insurers to offer our clients solutions beyond borders.
Our experience in dealing with underwriters and presenting our client's business in the most appropriate light creates benefits for our clients, which include:-
Correct coverage match to occupational exposures.
Previous unknown claims covered under our claims made contract.
Intellectual property cover option available if registered with IP Australia.
No additional costs to access professional advice on all claims related circumstances.
No additional costs to access Senior Counsel to dispute claims decisions.
Extensively tested and researched before applying to a large variety of environmental consultants across a wide range of occupations, EnviroSure enables a balanced cover to a variety of selected activities without pollution exclusions.
Typically our products address the following areas;
Contaminated site Investigation & Remediation
Environmental Audit
Ecology (terrestrial and aquatic)
OH&S, EH&S/SHE
Environmental Impact Assessment
Risk Management (Safety & Environmental)
Water resources - hydrology & modelling
Hydro geology
Water infrastructure
Water / Waste Water process
Catchment Management
GIS / Spatial information management
Traffic & Transport
Geotechnical
Acoustics
Waste management
Environmental Strategy & Policy
Sustainability - urban and regional development
Economics - environmental and agricultural
Corporate sustainability and social responsibility
Town/Urban Planning
Environmental Planning
Air Quality
Treat EnviroSure as your benchmark product and the problem of "which cover option" becomes simple.